This entry is a cerebral tracking device. I'm remembering points in time as I'm going through the digital camera files, and want to collect my images together before I lose in my mind the stories behind them.
Salty taste, cool evenings and smoking in the rain. More time spent on the phone than sleeping. Walked streets anonymously, felt like I was the "unknown girl in the big city" once I got to San Francisco. My victorian gingerbread house. In love with love, and Jeff Magnum. Trying to play the singing saw, unworried about annoying my roommates. Enjoying the wind tunnel culture created in bart stations, blowing by with ambivalence. I liked the clicking of CD perusal at Amoeba Records; I was still so fastidiously collecting new sounds in my head, but I wished I could just have Neutral Milk Hotel constantly hard-wired into one ear. Used bookstores were visited daily. There was a lust for creativity in the air there. Once I started working an hour away, Berkeley was worth coming home to. I learned patience by spending so much time on the road. Bad eating habits. Happily lonely.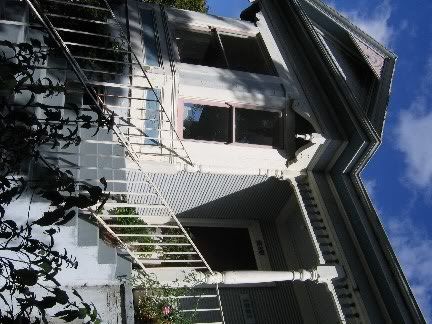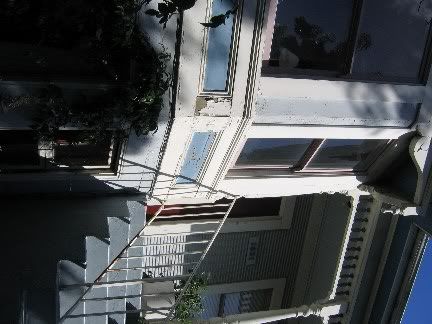 The house I lived in was an unkempt Victorian, overgrown with hanging trees and thorny rosebushes.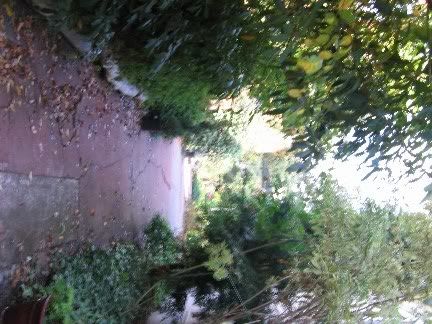 The path to the back of the house, with a yard like a jungle. My entrance to the house was here, through a door with peeling pink paint.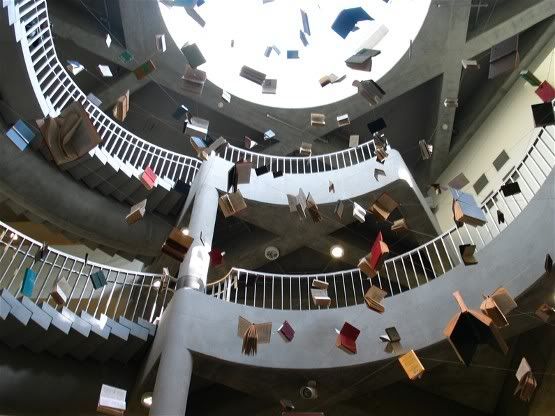 Berkeley library.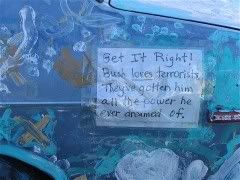 There was stuff like this all over the place.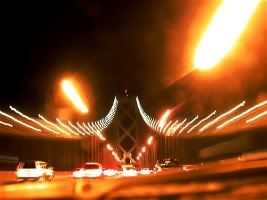 The Bay Bridge is ridiculously long and scary.